Quiz Fraternity
We know stuff and we have a good time with it !
Sreejesh P S
Q : Me , Myself ..
I am Sreejesh, not Sreejith, as many guys address me in our second meeting. I hail from a village called Kodannoor in Trivandrum district. To people who are not familiar with geography, this village is nearby Kattakkada, quite a popular town in Thiruvananthapuram district, made more popular by a Malayalam poet whom Essilor can consider for being their brand ambassador. ("Hey, why are you being cryptic?" "Because it's quizzers who are gonna read this post." "Dammit!") I am a 'towering' figure in quizzing fraternity. If all quizzers stand up for National Anthem with their head held high for patriotism, well, then, I am the most patriotic guy in the room. I bow only to upper frame of a door!!
I studied till the most important examination in my life (a.k.a SSLC) at an English medium Convent school near my village where English and Hindi were taught in Malayalam. Then finished my matriculation from Govt. HSS, Neyyattinkara(those two beautiful years).
Q: How did you get into quizzing?
When did I start quizzing? Hmm, I'd say when I browsed through and mug up facts of my elder brother's General Knowledge book when I was in my second standard. Those books had some excellent stuff like the biography of Galileo who invented Telescope. (What!!!)
Growing up, I had profound interest in little nuggets of information – those GK bits which comes up in competitive exam books during school days. I used to mug up the information in G K textbooks of my elder brother and mine.
The horizon grew when we subscribed to Balarama Digest. I remember, that was the year 1999 and the first edition I subscribed was about Mughal empire in India.
Those days, my interests were at the superlatives – largest, smallest, biggest and stuffs PSC guides talked about (which they still do). Those days, I knew about books and their authors, but never bothered to read one. I knew about movies and their directors, never watched one. Read about places, never visited them.
But those pieces of literary information are the foundation on which my quizzing interest is based on.
Q: Your favorite memories from the quizzing circuit.
What was my first emolument as a quizzer? Rs 101 I got in PCM scholarship examination at school and smiling faces of my Dad and Mom who witnessed me collecting it on stage during school anniversary celebrations. The best moment I cherish – The second prize I got in a state level Social Science quiz at Thiruvalla in 2002. My Dad accompanied me for the quiz, which was my first outstation event. The cash prize was Rs. 400. Sometimes, money doesn't matter!! (Remember, not always)
College life
College of Engineering Trivandrum, otherwise known as CET Trivandrum in districts north of Kollam, has produced many quizzing stalwarts (That was before I joined the college!!). That is one of the prime institutions in the whole country with funds allocated for this-that purposes, not for giving prize money to quiz event winners. If school quiz was of facts, college quizzes were of trivia. Those seemingly useless information transformed into beautiful questions by brilliant quizmasters. Sometimes, these innocuous bits saturate our mind, even to invoke a brain-freeze moment on stage. It took some time for me to get used to the style, but participation made me adept in that. (Brain freeze too, my teammate prospects, please note.) I can say, my college life revolved around quizzing. I have many friends who saved my mobile number by the name 'Sreejesh Quiz'. I have participated in events at various colleges and temple grounds across Kerala. And I organized a couple of events in the college and hosted one too. (with prize money disbursed on all of them .. Yaaayyyy!! )
Those early morning sojourns in Venad Express or Parasuram express to take part in quizzes are parts of my college quizzing memory.
My favorite topics –
Kerala, Malayalam movies and songs, Geography, History and Culture
In quizzing parlance, I will rate current affairs as one of my strong points as I am an ardent reader of newspapers.
Favorite quizmasters – During my schooldays, I loved the quizzes by Dr. C R Soman. Prof. Abraham Joseph was also doing good quizzes then. Currently, the quizzes by Chandrakant Nair, Viswas Viswom, Rajesh Mohanan and Arul Mani are among my favorites.
Why I love quizzing?
Quizzing is the window through which I saw the world. Whenever we encounter an interesting piece of information, a quizzer will think how that can be framed into a beautiful question. It piqued my interest in the world of words. It brought into my attention to movies, unheard of till then. The joy of cracking a well-framed question is paramount.
Quizzing shaped my thoughts. It shaped my personality. As the quizzing parlance says, I quiz, therefore I am.
Q: And the not so favorite ones?
Quizzers preferring prize money to the joy of quizzing. Another painful sight is those quizmasters who slay regular quizzers on stage using extraneous rules on ridiculous rounds and then glances the audience with a glee – "Are you not entertained?"
Q: Interests other than quizzing?
I currently work for a Swedish company, a pioneer in telecom technology, in Bangalore to make ends meet. (Quizzes does not always pay, a job does) Reading 'The Hindu' is one thing I never want to miss. Mostly I end up reading a whole week's newspapers on weekends. I regret not being able to finish the newspaper on Sundays when they publish dual newspapers along with supplementary magazines. Travelling is one thing I don't want to miss. I love to travel than destinations. If you talk about destinations, I am more of a mountain person than a beach person. Music keeps me alive. YouTube suggestion algorithm is one of the best things that happened to humankind. That introduces me to songs that I never heard. And A.R.Rahman – the only person, I think, who lives up to the hype.
Our

Partners

Rather than clients, we partner with entities to fulfill like-minded objectives.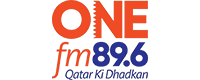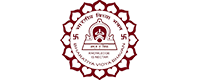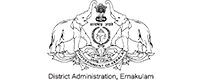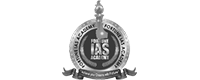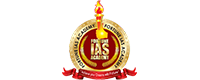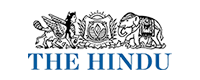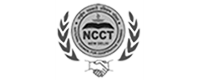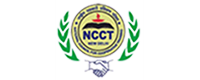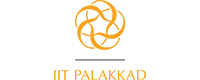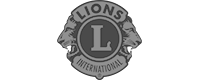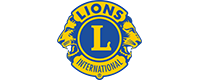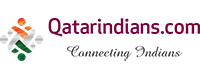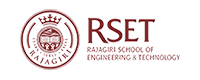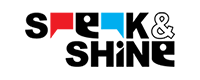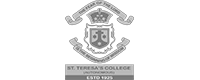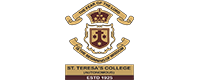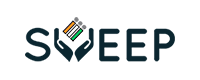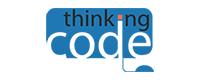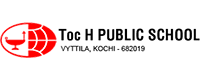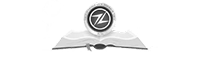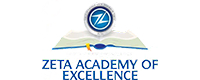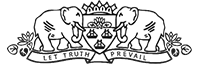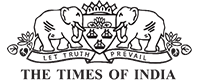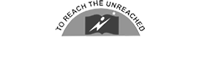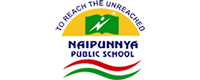 WA