Blog
A platform to discuss, debate and share ideas on learning, teaching and quizzing!
RARE FACTS ON INDIAN RAILWAYS
Indian Railways, completing its 167 glorious years, has even been the "Lifelines to our Nation" throughout – from the first service from Boribunder to Thane in 1853, to the Shramik Special Trains introduced during the COVID-19 lockdown period. The role played by our very own Indian Railways in our Indian National Freedom Movement is something to be ever cherished of. Being the second-largest employer in India and the fourth largest Railway Network in the world, Indian Railway is a storehouse of numerous trivia and interesting incidents in Indian History. Here are a few interesting trivia associated with the prime mover of our Country.
Here are some rare, not-so-popular, but interesting facts about Indian Railways which is completing its 167th year…
1. LONGEST TRAIN ROUTE IN THE HISTORY OF INDIAN RAILWAYS WAS ACHIEVED BY A SHRAMIK SPECIAL SERVICE DURING THE COVID-19 LOCKDOWN.
Nagaland evacuation drive during the pandemic COVID-19 lockdown created history by arranging the Shramik Special Train covering longest known train route (4322 km) in India which is higher than India's longest-running train route of Vivek Express (4282 km). The Shramik special train departed from Kerala's capital Trivandrum with the stranded people of Nagaland on June 09, 2020, at around 02:30 pm.
2. RAILWAY HAS ITS OWN VERSION OF ITS CUISINE!
Railway Mutton Curry was developed by the chefs of the Indian Railways during the British Raj. This milder version of the classic mutton curry was not too spicy yet an amazing fusion dish blending the taste of both Indian and English spices. The Railway Mutton Curry was served with rice, bread or dinner rolls.
3. FAIRY QUEEN IS NO LONGER WORLD'S OLDEST RUNNING LOCOMOTIVE.
The name 'EIR 21 Express' was given to the loco by its creators, Kitson, Thompson & Hewitson of England, who built it in 1855. The loco was shipped to the Indian subcontinent, to span high and low lands. It carried people from different walks of life and heavy cargos for over 55 years.
The loco service was discontinued in 1909. It was then used for exhibitions at Jamalpur Workshops and Howrah Station for over a century. After 101 years of serving as an exhibit, the loco endured harsh sun and heavy rains, which corroded several parts. While some parts went missing, some broke and some were deemed unfit for usage. But, Loco Workshop, Perambur, took up the challenge of reviving the Express EIR 21 in 2010.
It has now been eternalized like its twin sister loco, Fairy Queen EIR 22, which also won the Guinness Book of World Records title, 'The World's Oldest Working Steam Loco.'
4. PHIDING IN ASSAM HAS THE ONLY DOUBLE BULB CURVE IN INDIA
The only TWIN BULB CURVE section of Indian Railways, that is found between Daotuhaja and Phiding in Assam on the Lumding – Agartala section a little before New Haflong.
The train route traverses through a double bulb to transact a steep ascent over the Mahur river.
There is a single Bulb Curve between Itarsi and Bhopal on the Budni Ghats just after Budni towards Bhopal on the Delhi – Chennai Trunk route.
5. THERE IS A HAUNTED RAILWAY STATION IN INDIA!
Yes, you heard it right, the Begunkodor Railway station of West Bengal! In 1967, a railway employee reported the sighting of a woman's ghost, and it was rumoured that she had died in a railway accident. The next day he told people about it but they ignored him.
The real trouble started when the dead bodies of the station master and his family were found in their quarters. The station was subsequently closed as trains stopped making halts here due to paranormal myth.
In the late 1990s, the villagers formed a committee and asked the officials to reopen the station. After 42 years, in August 2009, the railway station was finally reopened as a passenger train halt, by former Railway minister Mamata Banerjee. However, regularly 10 trains halt here, but passengers still avoid using the station after sunset.
Many ghost hunters have visited the station repeatedly confirming that there is no presence of ghosts. Presently Begunkodor railway station was being touted by certain people for some time as a ghost tourist spot to attract visitors…
6. Z-CROSSINGS – A UNIQUE FEATURE IN DARJEELING HIMALAYAN RAILWAY.
Darjeeling Himalayan Railway has this unique feature in Indian Railways – The Z-Crossings or the Zig-Zag crossings. This is to achieve maximum height within a limited distance, wherein there will be two crossings at both the ends, and loco pushes the train between these crossings. There are about 4 such crossings throughout the stretch of this heritage Railway.
7. NILGIRI MOUNTAIN RAILWAYS HAS THE ONLY RACK-AND PINION SYSTEM IN INDIAN RAILWAYS.
Between Mettupalayam and Coonoor, the line uses the Abt rack and pinion system to climb the steep gradient. The NMR is the only rack railway in India.
8. LONGEST GOODS TRAIN IN THE HISTORY OF INDIAN RAILWAYS WAS RUN DURING THE COVID-19 LOCKDOWN.
Four trains combined together to form 'Shesh Naag' totalling 2.8 km to form the longest goods train ever, the Ministry of Railways said. The train was operated between Nagpur and Korba in South East Central Railway. The train amalgamated 4 empty BOXN rakes and is powered by four sets of electric locomotives.
The Indian Railways helped in stitching a tapestry that brought the vast country together. It paved the way to make travel, communication and commerce simpler and easier than before. It made the exchange of ideas possible. Such a long history makes for interesting anecdotes and associated trivia. Watch the video to get a glimpse into it!
9. THERE IS A TUNNEL NAMED "ONE KISS TUNNEL" IN THE MATHERAN HILL RAILWAY.
A small tunnel in Neral-Matheran Toy-Train route (short enough to have a small kiss of your loved one by taking advantage of darkness in the tunnel with no lights powered on in the rail-bogie 🙂
10. THERE IS A "STATUE OF LIBERTY" IN INDIAN RAILWAYS TOO!
Every city has an icon and CST Station, on the southern tip of the harbour and central railway line is Mumbai's Statue of Liberty. Initially called the Victoria Terminus after the reigning Queen and Empress Victoria, it got its present name after Maharashtra's warrior king in 1996. A gateway into the city (the final destination for most outstation trains), the exterior of this gothic-styled terminus has been a regular establishing shot in many Bollywood films that want to build a Mumbai setting or want to portray arrival to the city.
11. UKSHI – A RAILWAY STATION WITH A TUNNEL IN BETWEEN.
Ukshi railway station is a station on Konkan Railway. This station has a tunnel in between the platforms. The preceding station on the line is
Sangameshwar railway station and the next station is Bhoke railway station.
12. INDIAN RAILWAYS' FIRST STATION INSIDE A TUNNEL!
In a first, Indian Railways is set to build a railway station inside a tunnel close to the Sino-India border, on the strategic Bilaspur-Manali-Leh line, at a reported height of 3,000 metres. While several metro stations in Delhi and other cities are built underground and inside tunnels, the Keylong station in Himachal Pradesh, once completed, will be the first under the Indian Railways network to be built under a tunnel. Located 120 km from the Indo- Tibetan border and 26 km north of Manali, Keylong is the administrative centre of Lahaul and Spiti district in Himachal Pradesh.
13. IN AN INDIAN TRAIN, WHY DOES A WINDOW NEAR A DOOR HAVE MORE GRILLS OR RODS?
Engineers have designed them as such to avoid robbery from the train. As the windows are close to the doors, anyone can stand on the door's footsteps and snatch away your belongings while you aren't looking. And for the other windows, they are already far from the ground while the train is at the platform. Due to lesser gaps between the rods, not everyone's hand could get through it and your things are safe even when you are not looking.
14. SHAKUNTALA RAILWAYS: INDIA'S ONLY PRIVATE RAILWAY LINE
Shakuntala Railways, built during the British Raj is a 190 km long narrow gauge railway line between Yavatmal and Murtijapur. During the colonial era, trains on this track were run by Great Indian Peninsular Railway (GIPR) which operated across Central India.
Strangely, when the railways were nationalized in 1952, this line was neglected. The tracks are still owned by the firm that laid them in the
nineteenth century.
Shakuntala Railways still use narrow gauge lines and makes just one return journey every day. At present, the train takes around 20 hours to cover the 190km distance between Yavatmal and Achalpur in Amravati district. The train is a lifeline to poor people who travel between these two villages in Maharashtra.
15. PHANKI – A POEM WRITTEN BY SHRI. RABINDRANATH TAGORE WHILE WAITING AT BILASPUR RAILWAY STATION!
Phanki was a poem penned by National Poet Shri. Rabindranath Tagore while waiting for his train at Bilaspur Railway Station. This poem is about a wealthy man waiting at Bilaspur railway station en-route to a hill station with his wife, who is unwell. The verses of the poem have been engraved in the Bilaspur Railway Station.
Our

Partners

Rather than clients, we partner with entities to fulfill like-minded objectives.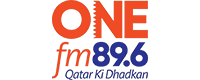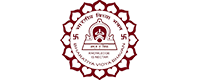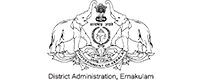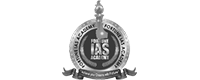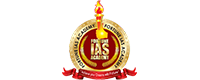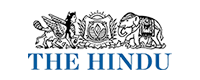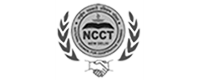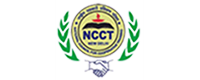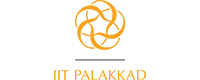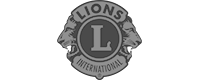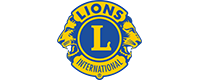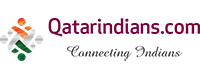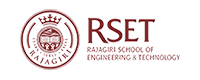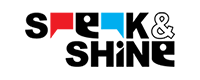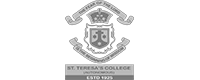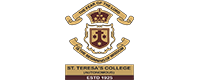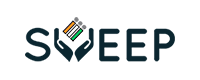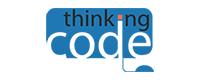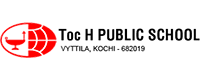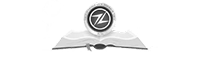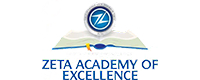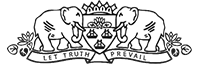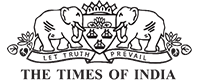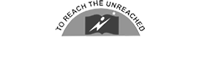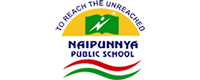 WA